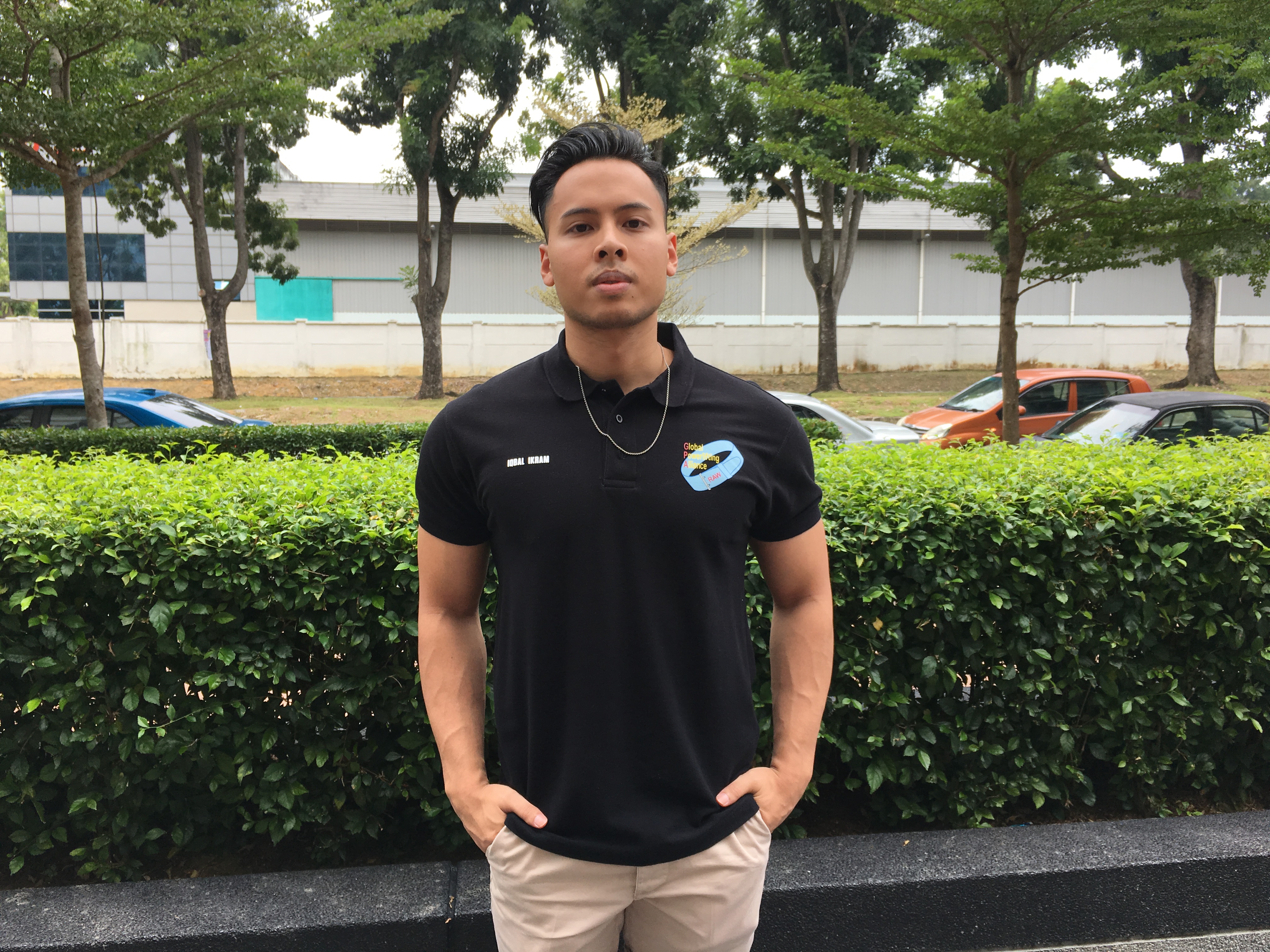 ABOUT
Iqbal is a competitive 75kg powerlifter in the local Malaysian scene. His competition bests are a 212.5kg Squat, 152.5kg Bench, and 245kg Deadlift, all done during Strength Assembly Meet 2018 (SAM). He first competed in March 2016, and has been competing on a yearly basis ever since. Even during his highschool years he was involved in weight training as a supplement for his 100m, 200m, and relay events.
Accomplishments:
Malaysia Powerlifting Alliance 2016 (MPA '16) - 2nd Place / u75kg
Strength Assembly Meet 2017 (SAM '17) - 1st Place / u82.5kg
Strength Assembly Meet 2018 (SAM '18) - 1st place / u75kg
The knowledge he brings from both his athletic and powerlifting background makes him a viable coach for those looking to delve into powerlifting, or for the intermediate lifter looking to take their training to the next level.
SSP - The Sisyphean Protocol
In Greek mythology there was a king named Sisyphus, who through his hubris and trickery of Zeus was punished to repeat an arduous task for eternity. The task - to roll a boulder to the top of a hill only to have it roll back down over and over again. The term sisyphean was then created to describe his predicament. Our everyday, repetitive tasks such as making the bed, washing the dishes, doing the laundry, etc. can then all be described as sisyphean. In existentialism the philosopher Albert Camus likens the punishment of Sisyphus to the meaningless of life itself. However, he also comments that Sisyphus must be happy. How!? How can Sisyphus be happy to repeat the same task for all eternity?
The answer to the question can be found amongst the devoted lifters. We will drag ourselves to the gym after a long day at work. We will work out until late and experience sluggishness at work. We will work our schedules around our lifting. We develop a need for caffeine and stimulants to get our workouts done. We will injure ourselves, and still find an excuse to keep going back. Family and [do you even lift] friends will ask "Why do this?"
The pursuit of strength is never-ending, and our peers believe us to be "punishing" ourselves to chase our ideals. Over and over again we lift the iron. However, it is in this [seemingly] meaningless task of lifting that we find fulfillment. We find joy. We find happiness. Just as Sisyphus himself can be seen as happy with his punishment.
Thus the name Sisyphean Protocol was coined. Not to describe a program, but to describe the way in which we approach training and life. Consistent and resilient, with the intention to keep lifting for the long term. However, as we do not want anyone to twist their tongues pronouncing something seemingly pretentious, you can simply call it - SSP.
ONLINE COACHING
Who Is This For?
This service are for individuals looking for customized programming - either for general strength or powerlifting.
What Do You Get?
Customized Programming
No templates. The programming given to you will be individualized to meet your goals.
Weekly Form Check & Feedback
Every Sunday you will receive feedback regarding your form and what can be done to improve. Any questions you may have will also be answered on this day.
Charges
Standard Rate: RM200/month
Student Rate: RM165/month
For initial registration a 2-month commitment and full payment is required. The reason for this is as a coach, we require some time to analyze your form and see how you respond to certain training variables (volume, frequency, intensity, etc.)
If you sign up for 3 months, the charge will be RM500 (save RM100).
After the initial two months, payment is to be made monthly within the first two weeks of the new calendar month. Rates will be prorated if the coaching service does not fulfill a full month, ie. training for a meet that is 10 weeks in length.
Students will enjoy a flat rate of RM165 regardless of the amount of months signed.
Charges will all be done through PayPal, Grabpay, Online Bank Transfer or credit card.
The Process
Upon payment you will receive a confirmation email and a questionnaire. The purpose of the questionnaire is to understand your lifting background and experience, which will allow me to tailor an individualized program for you.
All corresponding follow up regarding programming and feedback will be done through google drive (so you will require a gmail account). Your programming will be shared through google sheets, and any videos or questions you have will be shared through drive/docs.
LIft and make gains.
Customer Comments
| Author/Date | Rating | Comment |
| --- | --- | --- |